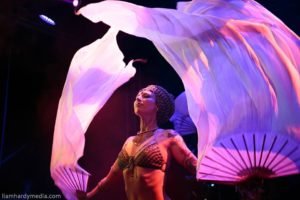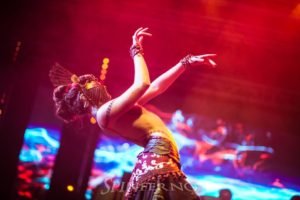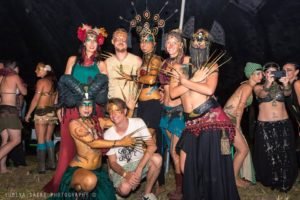 BREIF: International touring musicians Desert Dwellers approached us regarding the supply & coordination of extensive live visual performance elements to accompany their live set at Earth Frequency Festival. The show titled Beyond would be a much anticipated live performance to end their 6week Australasian tour, and it was planned to also incorporate live musicians & vocalists, adding to what was to be their first full production Australian show.
Desert Dwellers are an international electronic touring act with a strong vision to be more and more about the live musical elements, with performers, costumes & choreography as icing on the cake & being able to work with performers all around the world as they tour with their show & this vision.
It was an absolute pleasure to closely work with this pair, tailoring a complete 90minute performance production that added immensely to the spectacular live music, lighting & festival production elements.
We booked from our extensive network of incredible performers, a team that incorporated aerialists, fire performers, dancers, flow artists, body art & wearable art acts, co-creating a show that received incredible feedback from event management, patrons & the artists themselves.
We are excited about ongoing opportunities to collaborate with these wonderful artists when they return to Australia. See below for some photos captured during our show.
Photo credits: Liam Hardy, Yumiya Saiki, Spinferno, Creatrix Photography, Spiral Photography